Veins, Poems by Larry Johnson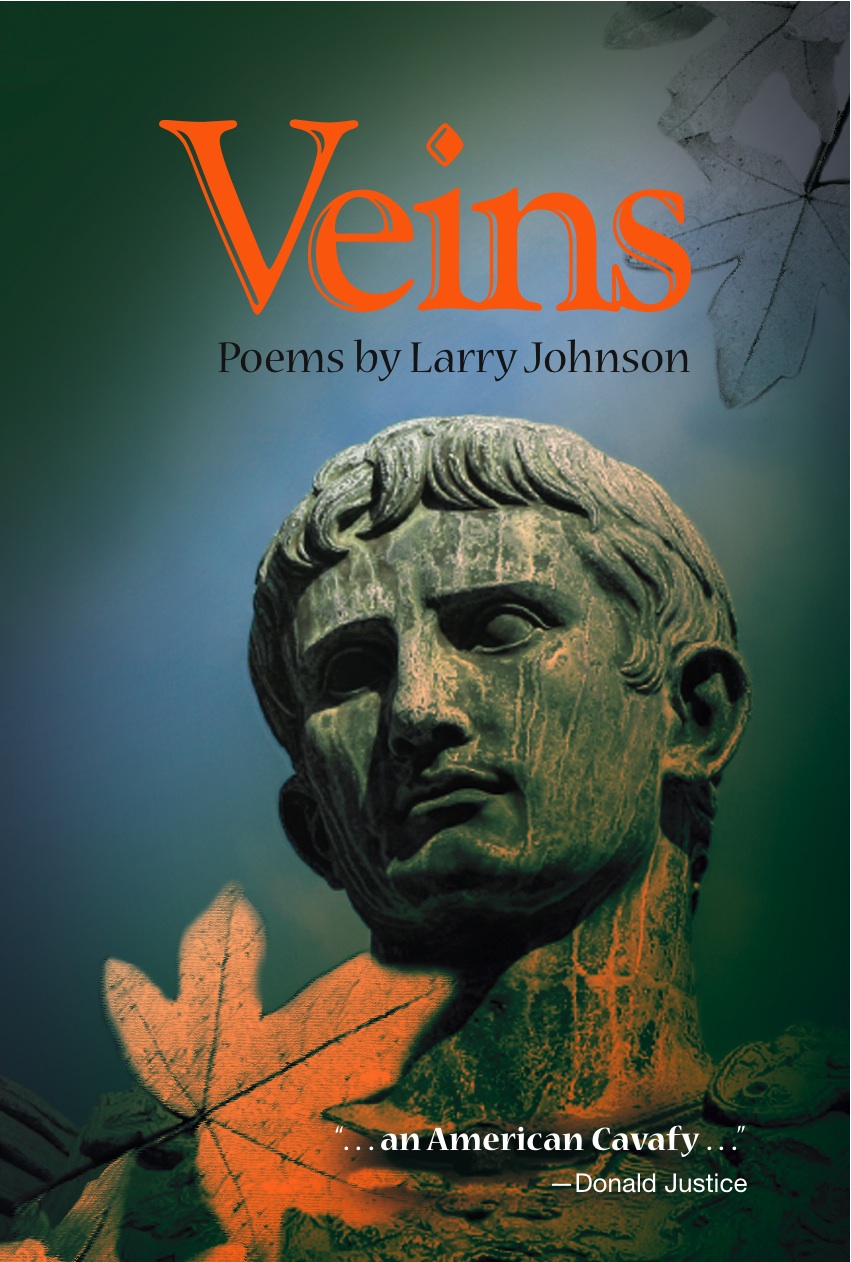 The sharp forms, both sculpted and free, of Larry Johnson's Veins carry the reader on a wide journey that begins and ends with music and historical awareness.
"Larry Johnson is an American Cavafy of sorts, burdened by history. I marvel at how long it has taken others to discover what fascination poems like Johnson's can hold."— Donald Justice
"For more than 30 years I have relished and rejoiced in the poems of Larry Johnson, and so Veins, this well-structured gathering of his best work from 1966 to here and now, is important to me—an authentic milestone. Supple but strong, original yet richly referential, boldly imaginative and at the same time gritty with physicality, these poems, long ('Frozen Danube') and short ( 'January 1') shine with intelligence, sing and echo with compassionate resonance. Larry Johnson's Veins is a book to be deeply enjoyed and highly honored."— George Garrett
"A vivid and startling vision of the past animates the pages of Larry Johnson's Veins. Those grand and sometimes frightening figures— Caesar, Agrippina, Hadrian, and the overpowering others—are not silent statues but living, breathing men and women. They cast shadows and these poems capture these strange presences."— Fred Chappell
Larry Johnson was born in Natchez, Mississippi, in 1945 and grew up in Jackson. He attended Mississippi College for his BA and then the University of Arkansas, receiving his MA and MFA degrees in 1970. He has taught at Alma College, the University of New Orleans, North Carolina State University, and Louisburg College. He lives in Raleigh, North Carolina. In the fall of 2006 he gave a reading of his poems at the Library of Congress. Veins is his first published volume of poetry.
ISBN 978-1934999691, 112 pages