Nostalgia for Sacrifice, Poems by Paul Bone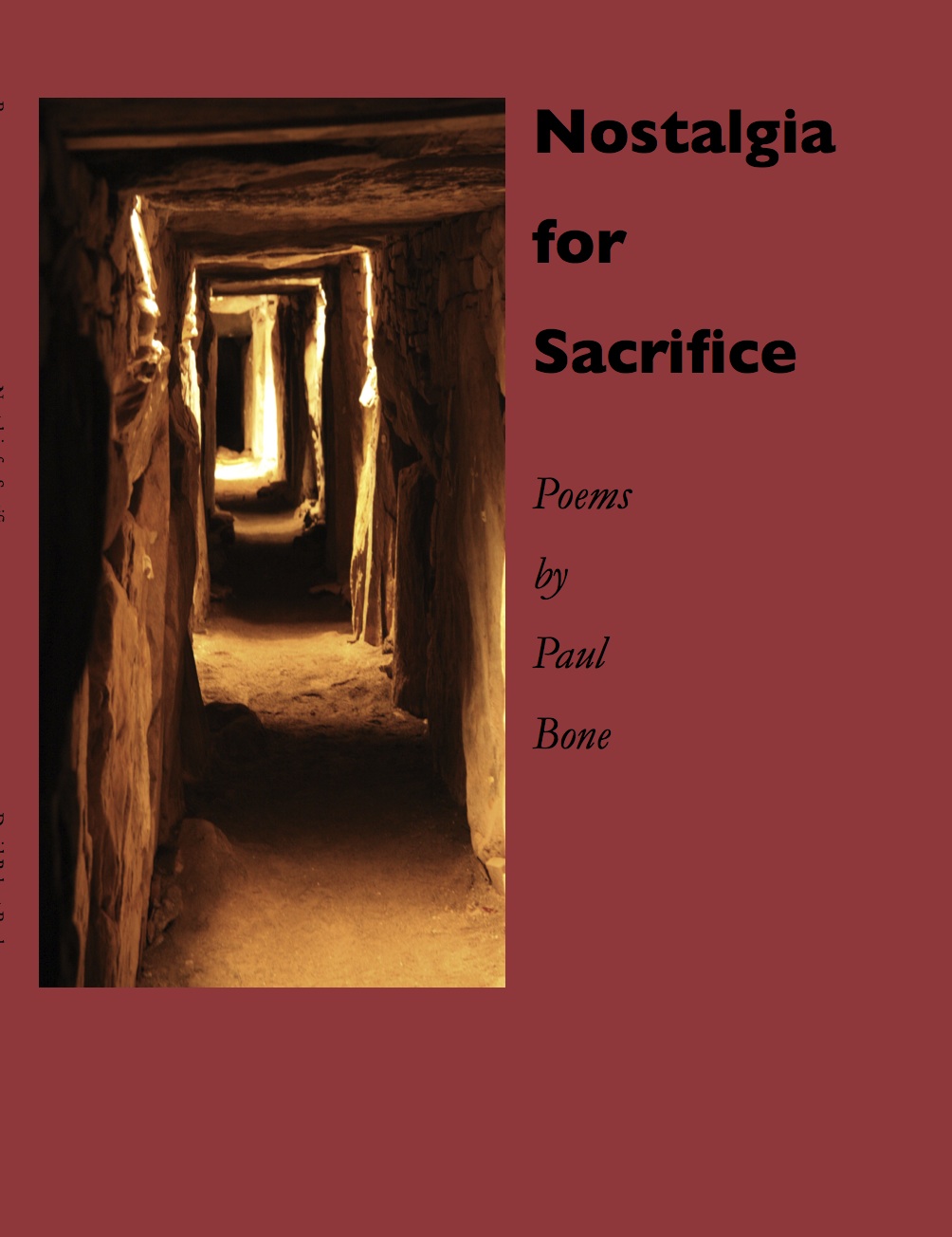 "They hovered near us but are usually on the edges,/marginal in the pictures": such is the vision of Paul Bone's Nostalgia for Sacrifice, where truth is glimpsed from the corner of the eye, rising from these poems' sharp focus.
"As painterly and precise as the great haiku masters, but wth an American idiom all his own, Paul Bone gives us nightcrawlers and turkey vultures, chicken coops and train trestles-all vividly real and in language that illuminates. Bone displays an understated skill which is as at home in a longer meditative lyric as in the tight tumblings of a villanelle. These are momentary visions to last a lifetime."-Beth Ann Fenelly
"Paul Bone writes with an unstinting sensory focus, but his poems are remarkable, not for their detail, but for the quality and frequency of their metaphorical discoveries and for their humanity. This debut chapbook rewards continually and announces a poet of significant gifts."- Rodney Jones
Paul Bone is the author of Momentary Vision of the Assistant Meteorologist, which won the 2004 Uccelli Poetry Chapbook Award. He earned an MFA from the University of Arkansas in 1999. He teaches writing, literature, and world cultures; is co-editor of Measure; and has published poems in the Iron Horse Literary Review, The Raintown Review, First Things, The Cimarron Review, and other journals.