Instead of Maps, Poems by Kim Bridgford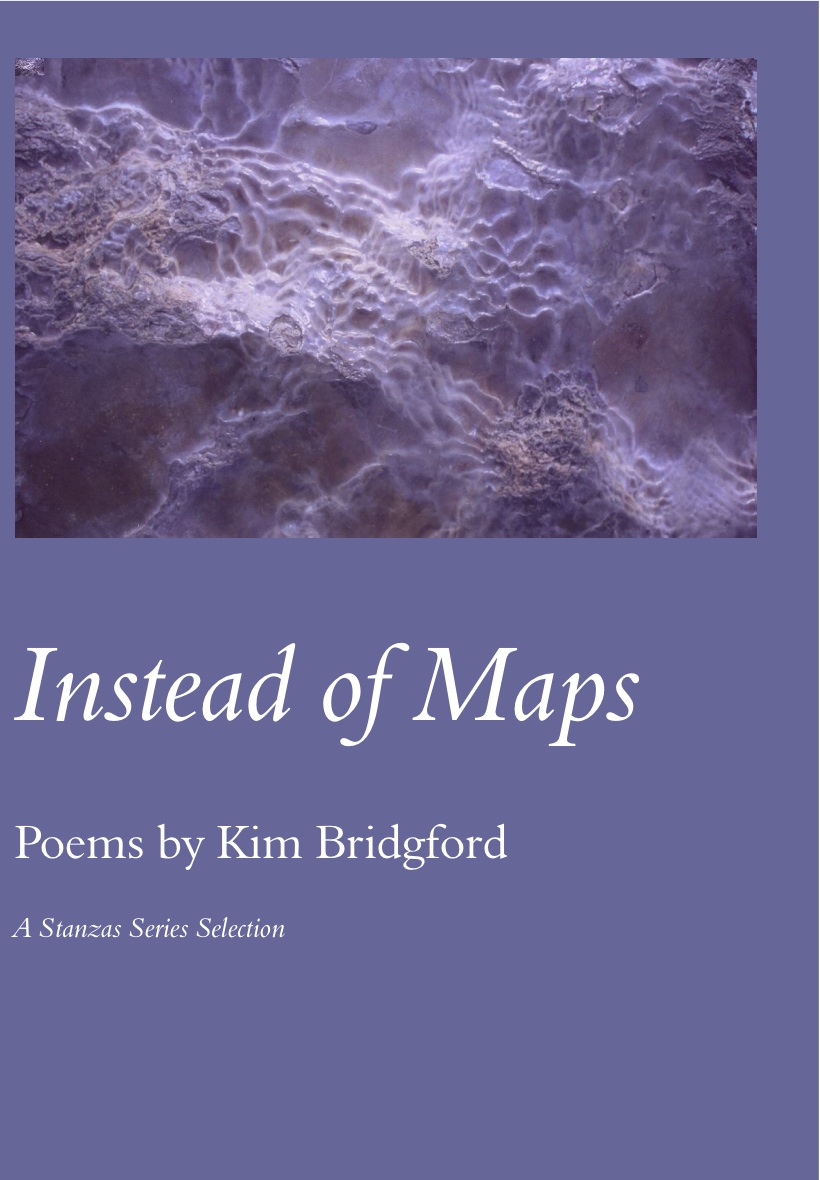 Kim Bridgford's Instead of Maps is a remarkable journey, her elegant poems leading us on the treacherous road to truth with only the heart—and Bridgford's effortless art—to guide us.

Sample Poems by Kim Bridgford
"Instead of Maps fulfills the promise of its title, exploring lives not according to pre-existing coordinates but those in which a 'star, / Some nights, is all you have.' Kim Bridgford speaks of, and with, the courage that is won from near-despair and clothes her sinewy lines with a gracefulness that reveals their stately contours. A crown of sonnets, searching yet conclusive, provides the most satisfactory of closures. Here are poems to read by dawnlight as well as by starlight."—Fred Chappell

"Like the mentors she gracefully addresses in the opening section of her collection, Kim Bridgford observes the world with a warm curiosity that never, however, denies the pain and darkness of our lives. These poems move us not only by their affirmations, but also because they arrive at these affirmations so honestly."—Timothy Steele

"Kim Bridgford's facility with traditional forms—particularly the sonnet—belies the unease of her subject matter. Barely contained within these tight restraints are madness, mortality, and dark family history. Bridgford also boldly explores domestic tensions through two non-traditional families: the menage a trois of Mary, Joseph, and God; and that original transgressive pair, Oedipus and Jocasta. A deep ambivalence to the flesh, its desires and decay, is summed up neatly in Bridgford's 'Anorexic Sonnet.' 'The trouble,' she reminds us, 'is the body.'"—A.E. Stallings

"Wallace Stevens once expressed a preference for discovery over invention in poetry, and this new collection by Kim Bridgford offers discovery after discovery about character, characters (including Stevens himself, the subject of one of her biographical sonnets) and the unrelenting dailiness of life, whether lived in suffering or joy. These are poems that need and deserve to be lived with."—Charles Martin

Kim Bridgford received an M.F.A. from the Iowa Writers' Workshop and a Ph.D. from the University of Illinois. She lives with her husband, the writer Pete Duval, and their son, Nick, in Connecticut, where she is a professor of English at Fairfield University and editor of Dogwood. Her poetry has appeared in The North American Review, The Christian Science Monitor, and The Georgia Review, her fiction in Redbook, The Massachusetts Review, and Witness. She has received fellowships from the NEA and the Connecticut Commission on the Arts, and in 1994 was named Connecticut Professor of the Year by the Carnegie Foundation for the Advancement of Teaching. Her book Undone was published by David Robert Books in 2003 and nominated for the Pulitzer Prize, and her chapbook Eden's Gift is forthcoming from Aralia Press.
ISBN 193345600, 88 pages