The River of Forgetfulness, Poems by Rachel Hadas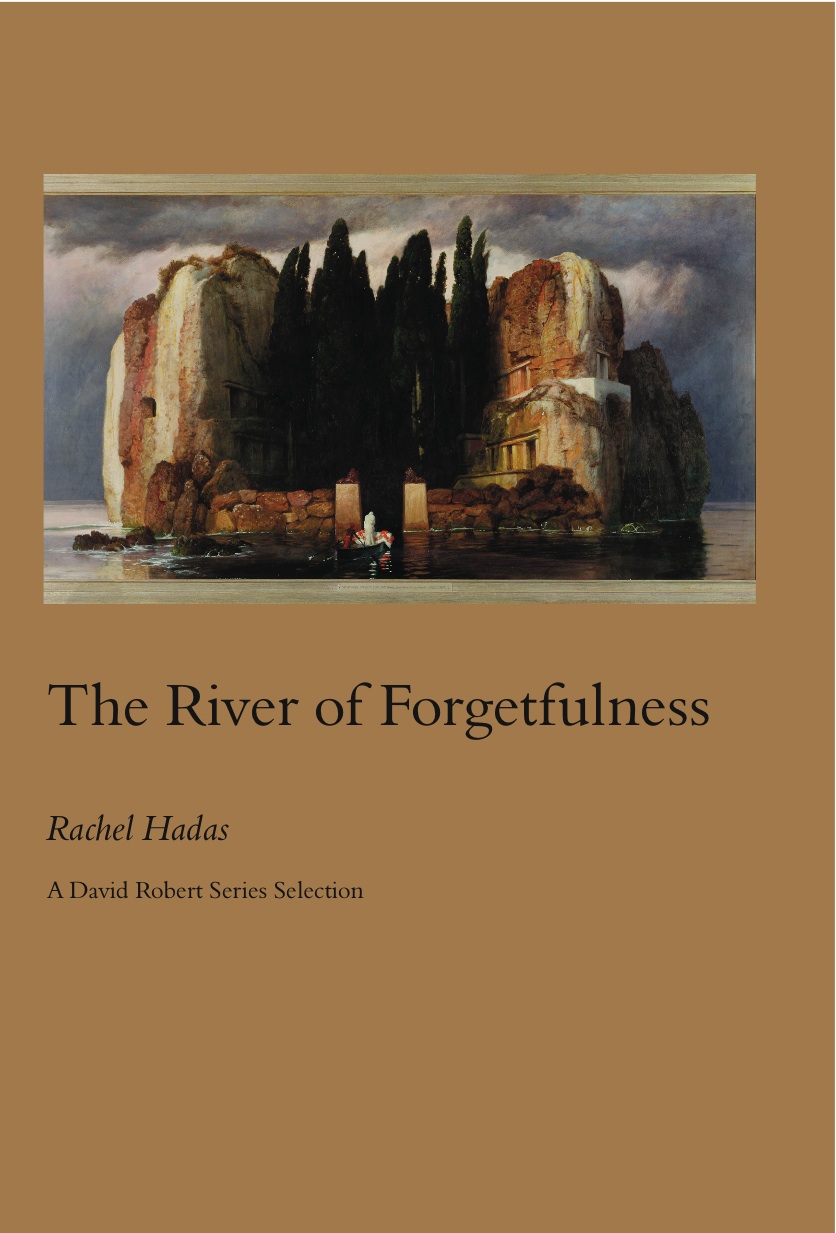 "Why are we drawn to edges?" asks Rachel Hadas in "River's Edge," one of several poems about rivers, their ripples and eddies, their ceaseless flow. The River of Forgetfulness is a book that explores reverie, the moments between awareness and dreams, but it is also a book that never forgets the pressure of reality, the weight of the lived moment. Hadas' effortless command of classical form and understated music makes her new poems a compelling addition to a distinguished career.
Sample Poems by Rachel Hadas

Praise for Rachel Hadas' Earlier Work

"What a generous collection this is--a whole life, flesh and spirit, brought to light. Rachel Hadas has an uncanny eye, an unerring ear, urgent sympathies, and a rich imagination. This gathering is a book, not for the library but for the bedside table--to help explain the day and prepare for the night."--J. D. McClatchy

"Exquisite, polished, cerebral, and yet filled with womanly, workaday reflections, Hadas's work reminds us that poetry is both celebration and a craft to be honed carefully."--Library Journal

Rachel Hadas studied classics at Harvard, poetry at Johns Hopkins, and comparative literature at Princeton. Between college and graduate school she spent four years in Greece, an experience that surfaces variously in much of her work. Since 1981 she has taught in the English Department of the Newark (NJ) campus of Rutgers University, and has also taught occasional courses in both literature and writing at Columbia and Princeton, as well as sometimes serving on the poetry faculty of the Sewanee Writers' Conference. The author of twelve books of poetry, essays, and translations, she is the recipient of honors including a Guggenheim Fellowship in Poetry, an Ingram Merrill Foundation grant in poetry, and an award in literature from the American Academy and Institute of Arts and Letters. Her collections of poetry include Laws (Zoo Press, 2004); Indelible (2001); Halfway Down the Hall: New & Selected Poems (1998), which was a finalist for the 1999 Lenore Marshall Poetry Prize; The Empty Bed (1995); The Double Legacy (1995); Mirrors of Astonishment (1992); and Living in Time (1990).
ISBN: 1933456248, 124 pages