Muses, Poems by David Hathwell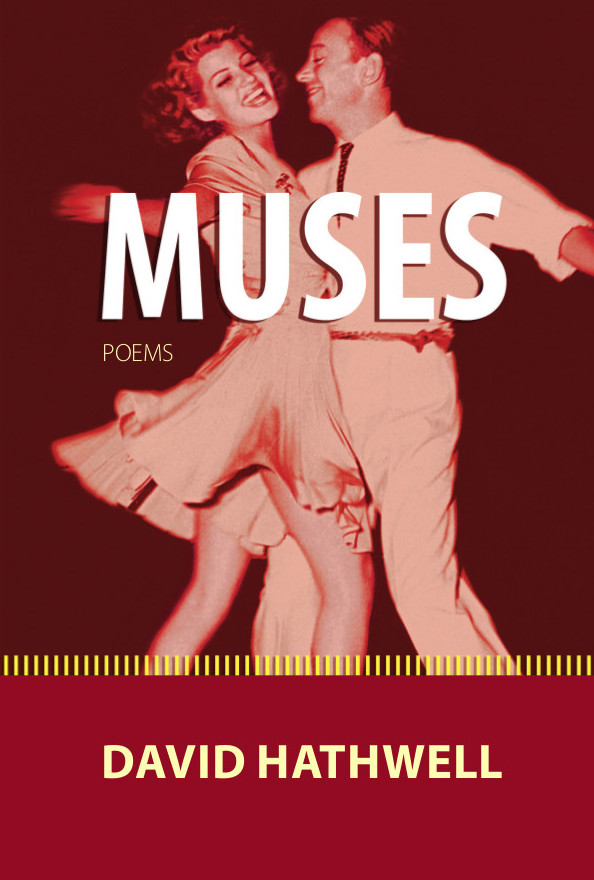 In Muses, David Hathwell honors rich sources of inspiration in ordinary experience that call forth--compel--vivid sensuous response. Hathwell finds his muse in a dancer's joy and the satisfactions of ritual celebration; a lone workman's dull routine; a red dress and poplars; a discarded ankle boot and the back of a hand.
Richard Wilbur has praised the leading poem in this collection as "concretely evocative, with a clear flow of argument, and a seriousness which allows itself to be locally playful." These qualities distinguish poems that follow, together with, throughout, a fine ear sensitive to a range of tonalities and a command of poetic craft founded on a grateful indebtedness to the literary past.
Sample Poems by David Hathwell
"Muses is held together by music, at times thematically--the refuge of playing an oboe, the nature of applause, the need for echoes--but always formally. Hathwell's incremental modulations, progressing by tones and semitones, allow him to recreate subtle states of perception and mood with a musical precision."--Rebecca Starks
"The poems in this collection are taut, measured, and shapely, like svelte dancers. Hathwell offers an unapologetically aesthetic, literary experience steeped in the various arts, as well as the fortuitous artistry of natural scenes. Then again, these pieces also cherish persons past and present: family members, students, a long-term companion. So we might say that the ultimate concern here is the well-crafted life in all its appreciations."--James Fowler
David Hathwell's poems have appeared in more than a dozen literary magazines, national and international, including Tampa Review, The MacGuffin, Measure, and the online journals Cider Press Review, Driftwood Press, and Angle. A former English teacher, he has degrees in English from Stanford University and Columbia University, as well as an advanced degree in music theory from Queens College of the City University of New York. He is now a piano student at the San Francisco Conservatory of Music and a bass in the Lesbian/Gay Chorus of San Francisco. ("My musical training, as much as any other influence, has shaped the character of my poetry.") He lives in San Francisco with Stephen Goldston, his partner of forty years and husband of seven. Muses is his debut collection.
ISBN-13: 978-1625491992, 52 pages, $16