Almost Naked, Poems by Hadley Hury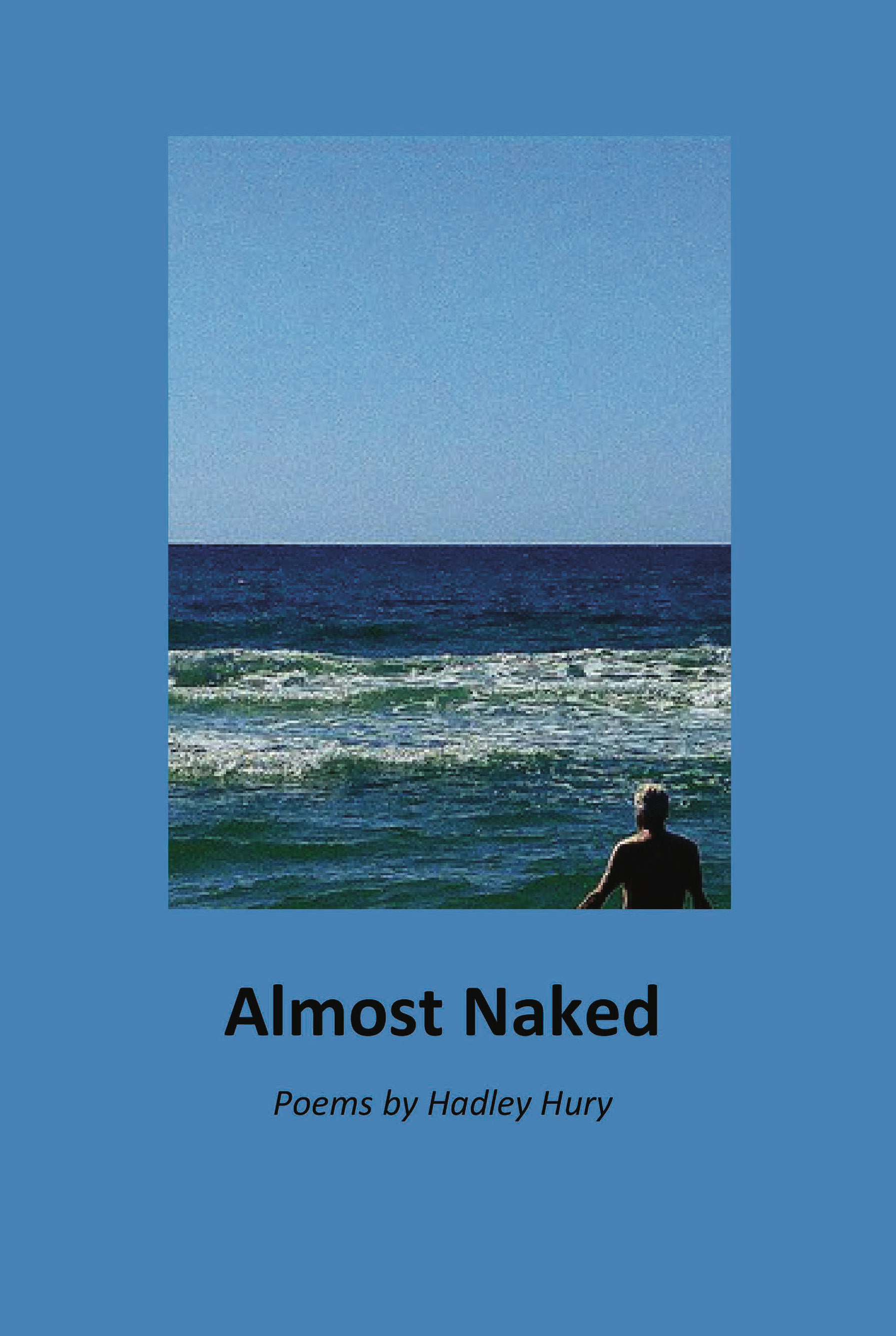 Hadley Hury's poetry examines our growth into maturity with tough wit and expansive spirit, exploring the seasons and variety of the natural world and of human love, and the universal anatomies of vulnerability, loss, humor, and hope-finding the joy in growing into our more genuine selves, of becoming more comfortable in wearing our inside selves on the outside. As the title poem of the collection puts it, "…more and more we learn to take things off, to undress ourselves-more disposed to meet, almost naked, the darkness and the day". These poems celebrate human relationship and a vital intimacy with nature and urgently suggest that the act of focusing, of paying attention, is always the first step to redemptive acts of living and of love. Hury's poems invite readers to the frontiers of their own imagination, to the edge of what they know, asks them first to stop for a moment and appreciate, and then to explore further.
"Hury's poems remind us that not all gifts are wrapped-that wonder and significance are found, more often than not, in everyday life."- Nathan Gunter, Editor, Vox Poetica
"...simultaneously unflinching and generous, shrewd and loving."- Colorado Review
"...an engaging voice, down-to-earth yet extraordinary insights...beautifully observed."- Green Mountains Review
"Intelligent, humorous, eloquent."- Jonathan Powell, Editor, The Flaneur
"With both bracing and embracing vision, Hury lays experience bare between our hands to breathe life into all those selves we've been, are, and may yet become. What a gift of discovery!"- Suzanne Henley, author of Bead by Bead
Hadley Hury's poetry has appeared in numerous journals, reviews, and magazines, and he is the author of a novel The Edge of the Gulf and a collection of stories It's Not the Heat. He was for many years film and theatre critic for The Memphis Flyer, has been a contributor on film to Insider Louisville, The Lost Coast Review in California, and The Flaneur in London, and was an associate professor in film studies at the University of Memphis. He has worked as a senior executive in non-profit organizations focused on the environment and women's and children's health, and was also chair of the Department of English at Hutchison School. Passionate about trees and urban reforestation, he has implemented and directed neighborhood tree-planting initiatives both in Louisville and in Memphis, where he now lives with his wife Marilyn Adams Hury.
ISBN 978-1625492913, 164 pages, $22