Alloy, Poems by Larry Johnson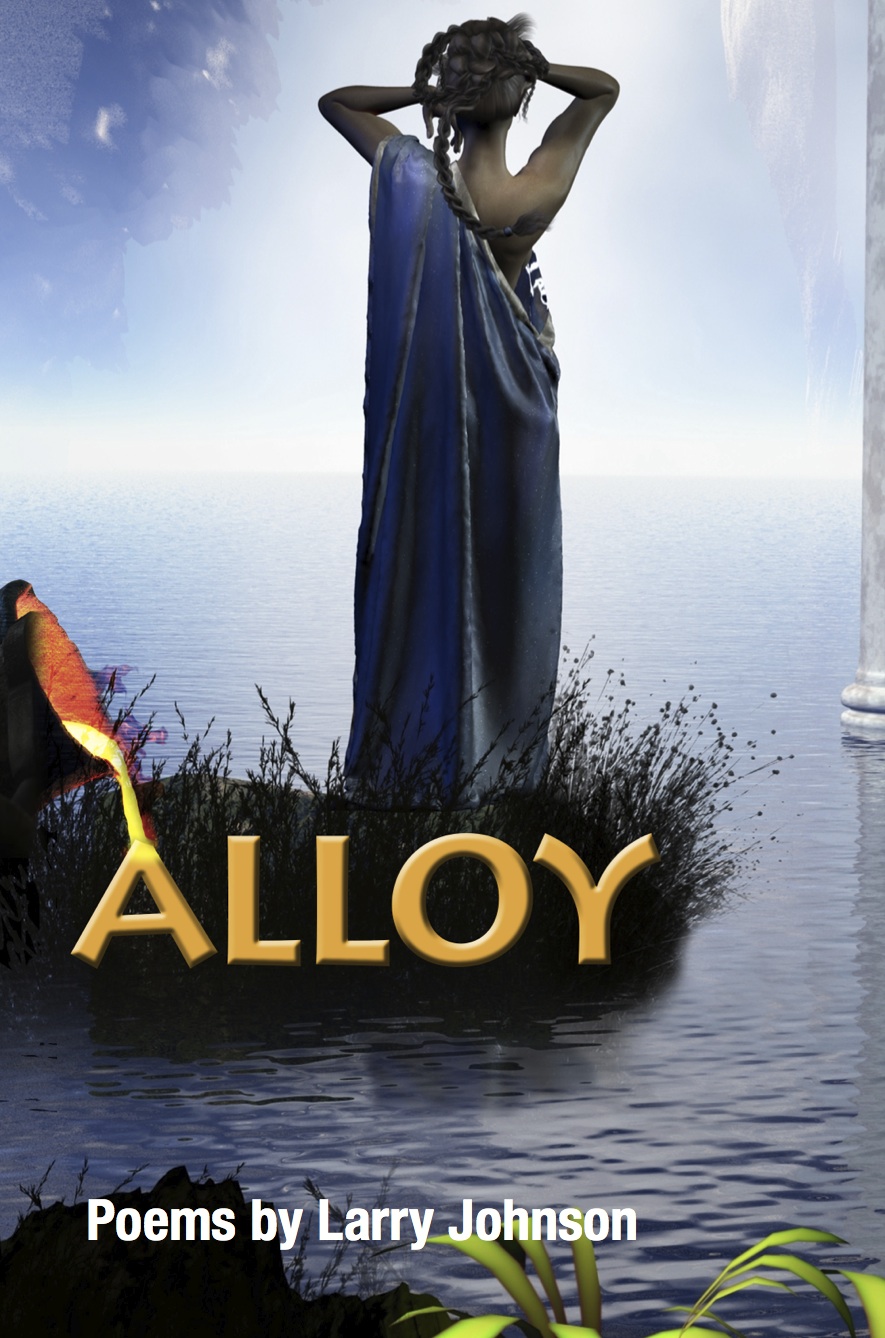 The classical formal sensibility of Larry Johnson's Alloy is no indicator of antiquated, old-fashioned verse; these poems are utterly contemporary in their strong, sharp language, and timeless in the themes they evoke.
"John Donne showed how one could be passionate, erudite, witty, sardonic, heartbreaking and profound all at the same time, and in elegant muscular verse. This Johnson does too, in his more somber mode. These poems show us how the past is, after all, the hottest and edgiest new thing."--Frederick Turner
"Few poets have made so deft a use of history in their work as has Larry Johnson. One thinks of Browning, Cavafy, or Pound. Though we may not learn from history's horrors, we are drawn to reading about them. Johnson's historical eye can reach back millennial distances or to those of only a few decades ago–to the death of Mishima, for example, who in the quirks of Johnson's brilliant mind returns–both seriously and humorously–as Godzilla. Unlike so much contemporary poetry, Larry Johnson's still reads like crafted works of art. Even with death as a major subject of his, we are uplifted by his language and the care with which he has wrought it."--John Wood
"Larry Johnson's Alloy is as much about strength as it is about anything; as much about language and its structures as about anything. In this brilliant collection of poems Johnson has put forms and stories of the ancient world, the new modern world, and the postmodern world into a crucible to see which precipitates remain. Between the opening phrase of the book 'And then he left us' and the closing word 'zeroed,' Johnson opens all the doors. The lyrical, the formal, the ridiculous, the surreal, the oeneric, the base, the tender, the historical, and numerous other forms and modes of human expression have their way with us. But what finally lasts is the miraculous associational thinking the poem reminds us we are capable of if we are strong enough, clear-headed enough, and imaginative enough to meet poetry on its own terms."--Darrell Bourque
Larry Johnson, born in 1945 in Natchez, MS, is the author of Veins (David Robert Books, 2009) and has published poems in many magazines, such as New Orleans Review, The Iowa Review, Chronicles, and Town Creek Poetry. He received the second MFA in Poetry ever given at the University of Arkansas. In the fall of 2006 he read a selection of his poems at the Library of Congress. He lives in Raleigh, NC, and teaches at Wake Technical Community College.
ISBN: 978-1625490735, 94 pages