The Body's Bride, Poems by Miriam Kotzin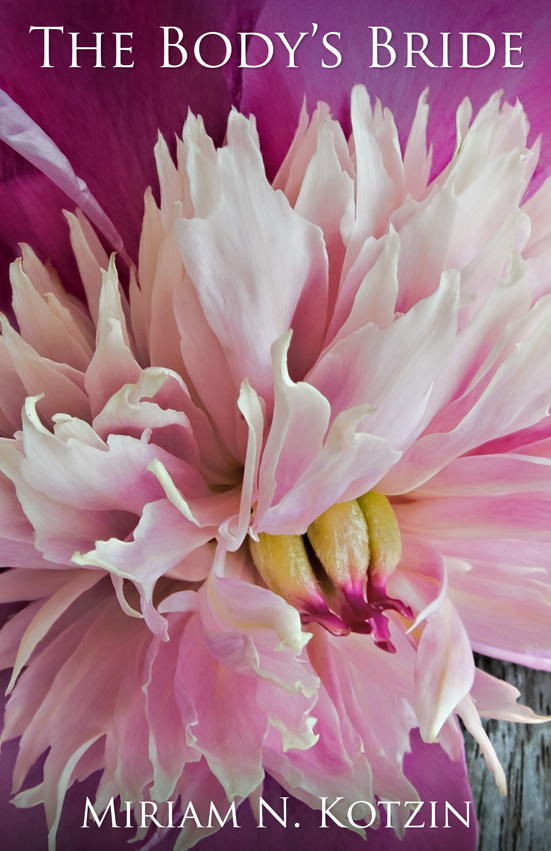 The taut forms of Miriam Kotzin's The Body's Bride invoke, and evoke, the body and its interactions with the world through their crisp music.
"Miriam Kotzin has always been a fine poet, but every time she brings out a new collection I see how much better she has become. These poems are a true joy to read, to listen to unfold in the mind, to envision in the imagination."-Lewis Turco
"The poems in Miriam Kotzin's The Body's Bride combine formal agility with a bracing classical clarity; in her work, time and the seasons signify very deeply. In addition, many of these poems glow with a canny and contagious wit. A pleasing and also an impressive collection."-Rachel Hadas
"In a three-part collection distinguished by its formal adventurousness, Miriam Kotzin begins with relatively quiet, lyrical, observant poems in which nature plays a significant role but the human is a disquieting presence. Part two introduces a remarkably clever series of 'how to' poems focused on the craft itself, featuring several fixed forms, some excellent examples of ekphrasis, delightful spin-offs on Stevens and other poets, and inside views of the poet's life. Part three, the longest section, is a gathering of oblique, ominous narratives that provide glimpses into half-told stories and fantasies and stay in the mind for their dark inconclusiveness, and for the uncanny way the poems look back at the earlier two sections but change their tone in retrospect. This is a haunting book that draws the reader back into its pages again and again, without ever fully giving up its secrets."-Rhina P. Espaillat
Miriam N. Kotzin, Professor of English at Drexel University, co-directs the Certificate Program in Writing and Publishing and teaches creative writing and literature. She is a contributing editor of Boulevard and a founding editor of Per Contra. She is the author of a novel, The Real Deal (BrickHouse Books / Stonewall Press), a collection of flash fiction, Just Desserts (Star Cloud Press, 2010), and four collections of poetry: Reclaiming the Dead (New American Press, 2008), Weights & Measures (Star Cloud Press, 2009), Taking Stock (Star Cloud Press, 2011), and The Body's Bride (David Robert Books, 2013).
ISBN: 978-1625490117, 80 pages