Under the Radar, Poems by Jane McGuffin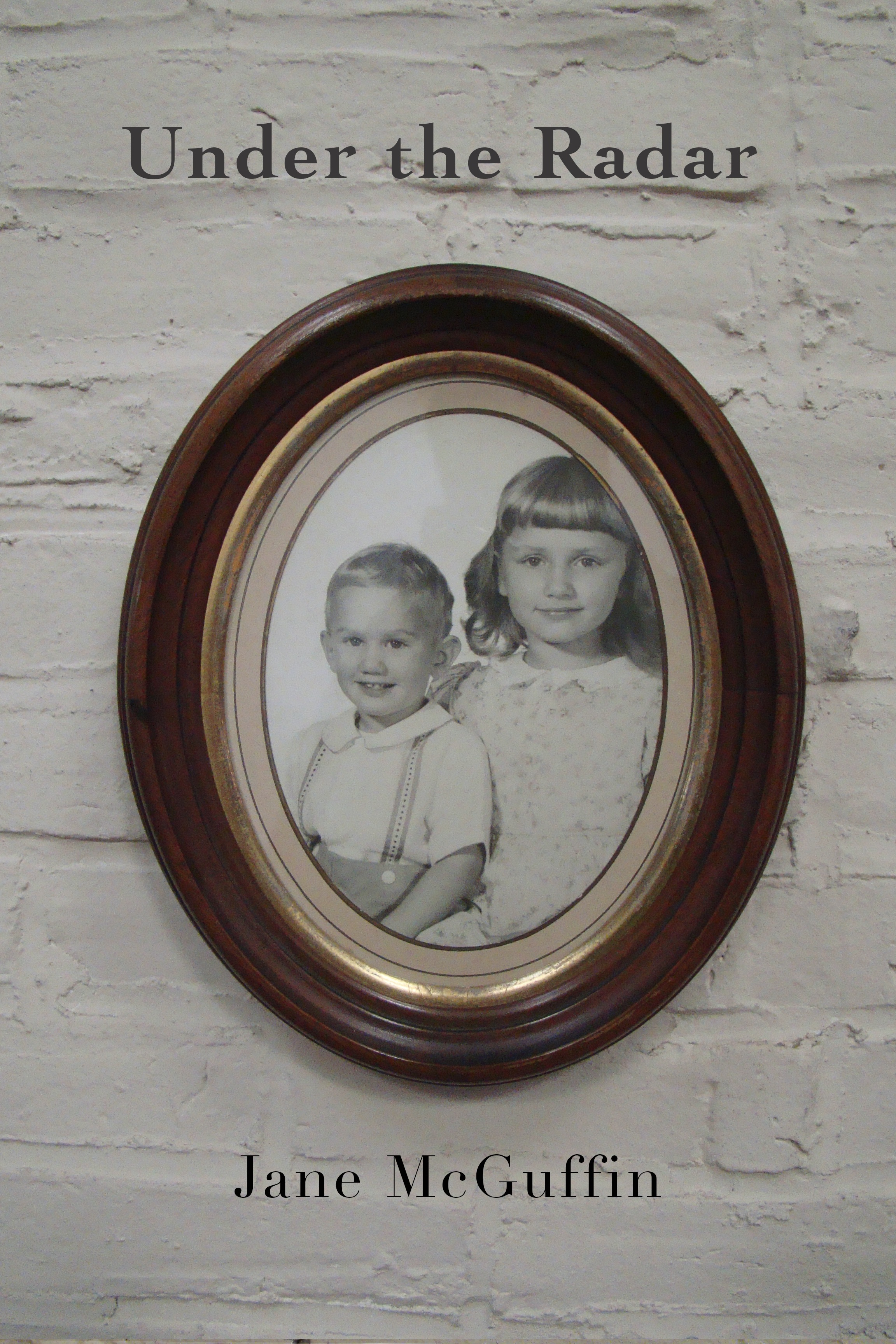 An attention to nuance, memory without nostalgia, is the hallmark of Jane McGuffin's fine collection.
"Jane McGuffin brings her knowing vision and sophisticated wit to both mirror and window in her sparkling debut collection of poems, Under the Radar. McGuffin illuminates the vibrant plenitude and absurdities of life, as she transforms the mundane: 'grass sent flying by a mower' becomes 'a green fountain / Bernini couldn't have done better.' Just as, in 'Kites,' a 'woman made kites / of all her loves,' McGuffin makes poems of hers. Under the Radar is a book to buy, read, remember, and read again." - Miriam Kotzin
"The fourteen poems in 'Medicine Man/Medicine Woman' are simultaneously entertaining, enlightening and provocative. The gravity of the topics is well balanced by subtle humor that lends further insight into our healthcare system." - Andrew J. Paris M.D.

"Under the Radar brings to light the nuances of an examined life, details that cry out to be recalled and noted. In a pair of poems at the beginning of the book, McGuffin recovers early memories of her parents. 'Valley Forge National Park, Summer of 1976' contrasts her mother's celebration of the bicentennial with a DAR tea and her own freedom to pinic in the park the battlefield has become. And in 'Homage, after E. E. Cummings,' she characterizes her father's overweening habit of thrift, 'My father moved through dooms,' she begins and extends the homage humorously to Dylan Thomas, 'He did not rage against the light/but went from room to room turning them off/grumbling.'" - Elaine Terranova
Jane McGuffin was born in Washington, D.C. and raised in Prince George's County, Maryland and Bristol, Tennessee. She attended Agnes Scott College in Decatur Georgia, graduated from the University of Florida, Gainesville, Florida, B.A., M.A. English and received her Ph.D. in Counseling Psychology from the University of Pennsylvania, Philadelphia, PA. Her novel The Treatment Team was published in 2014. Her songs can be heard on www.rocketballmusic.com . Her albums What Do Women Want?, Rocketball Music, and Christmas Rose are featured on CDBaby. Currently, she works as a Clinical Psychologist and Administrator in Philadelphia, PA.
Under the Radar is her first collection of poems.
ISBN: 978-1625493194, 136 pages