The Latest Monument, Poems by Jay Paul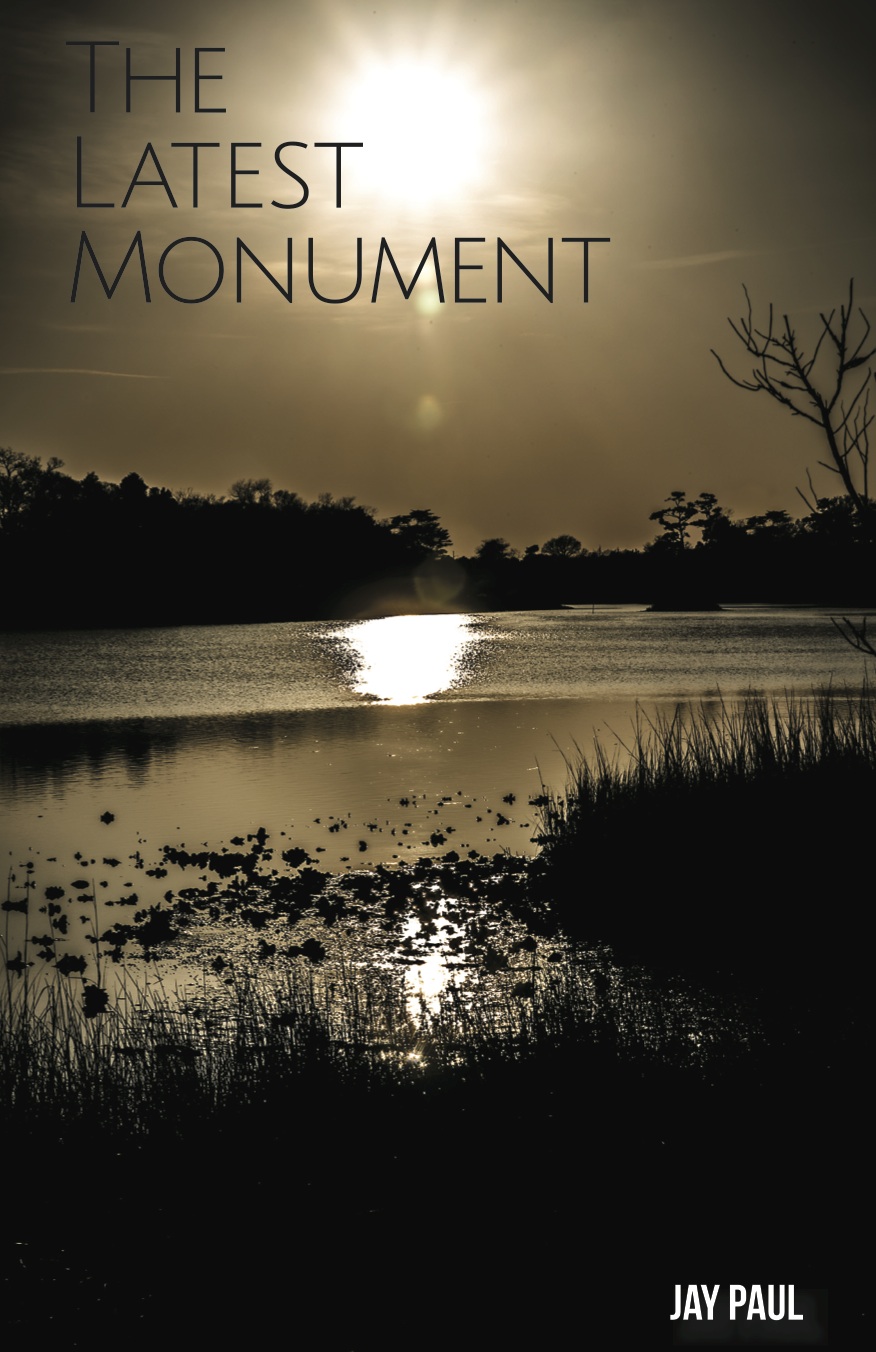 Arranged in five sections, the poems of The Latest Monument begin in enigma-bucolic night sounds, fearful wails of a neighborhood fire whistle, the taunting of older children, the throbbing of a fire hose. Adulthood seems to come as a surprise, and with it deaths-forebears', a beloved friend's, beloved elders', a ruby-crowned kinglet's. The collection continues through a series of love poems-love and aging, really. And then, in the section "Call It Embrace," poems of forbearance: a couple locked together due to infirmity, an elderly former wartime nurse for whom even locomotives must stop. If the early poems seem self-focused, nearly all of these later ones celebrate "effort expended." The poem that gives the book its title watches the creation of pencil portrait of a young child whose life must stand in, to an extent, for the older sister who has not survived. Yet the book ends in arrivals. There is often the touching of water, and an accompanying feeling of benediction-the sense of being welcomed into a sense of being more profound than any individual self, something 'Given by Other Years.' You'll find plenty of rhyming, but also a more relaxed voice given to sentences that roll through many phrases to their fulfillment.
"In The Latest Monument, Jay Paul's remarkable and long-overdue collection, we find that there is no alternative but to solidify the past into remembrance. 'The bulb stayed on,' Paul tells us, 'in the house/ fierce with no choice but remember...' And so, with intense and linguistically disciplined emotion, he reconstructs the 'raiment of years' with the kind of compassionate fierceness we would need to look into ours. His unflinching commitment to the truth of what was becomes the blessedness reserved for those brave enough not to leave. How indebted we are for the poems, for their chiseled beauty, and for their wisdom."-Sofia M. Starnes
"Jay Paul's The Latest Monument walks back in time, collecting images, people and experiences like the broken shards of pottery he discovers in the soil returning to his boyhood homestead in the poem 'Keep.' Yet this collection is anything but broken. Chronologically Paul takes us back through his life, poignantly recreating scenes from childhood to the present, grappling with loss, celebrating marriage, and always evoking with exquisite nature imagery his place in the landscape of things. One can only hope that this masterful collection, a monument to his past, is not his last."-Jane Ellen Glasser
A native of New York's Hudson Valley, Jay Paul makes his home in Newport News, Virginia, where he directs the Honors Program at Christopher Newport University. His poetry has appeared in the likes of The Christian Century, Shenandoah, and Southwest Review. His previous collection, Going Home in Flood Time, appeared from Ink Drop Press in 1999. His short story "Aunt Titus Nusbaum Toots in from Toonerville" received Honorable Mention in Houghton-Mifflin's Best American Short Stories.
ISBN 978-1625490995, 82 pages