Winter Light, Poems by Roberta Senecha de la Roche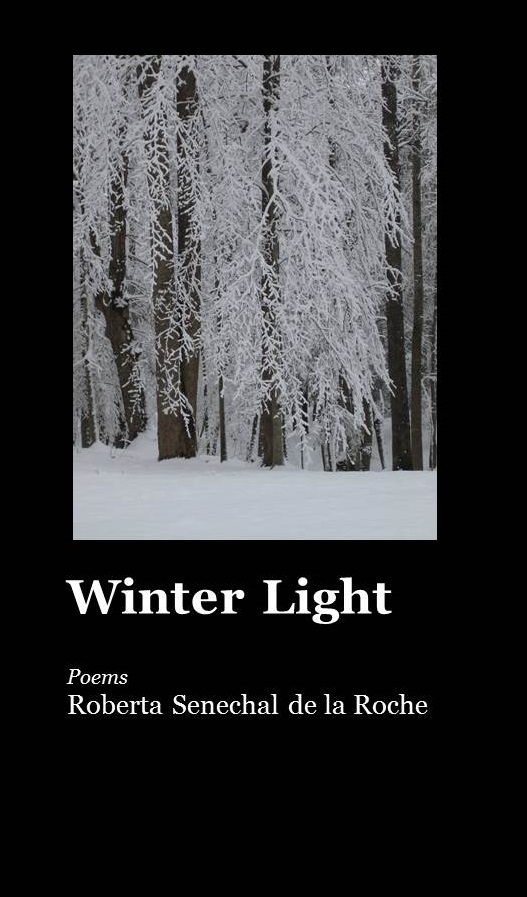 Winter Light by Roberta Senechal de la Roche explores themes that in part reflect her Native American background: a rage against transience, a sense of alienation from nature, and a discouraging search for the supernatural lost in a disenchanted world. Faith placed in the visible world seems problematic, as does the search for stability in human love. Hope instead seems to lie in the courage to be vulnerable and, in the end, in a single candle flickering in the dark.
Sample Poems by Roberta Senechal de la Roche
"Senechal de la Roche's tightly controlled poems . . . strike an ideal balance between lyricism and narrative. While their rhythms and lilting melodies assure us this is a work of strong musicality, there is a narrative consciousness, too, which emerges between poems, holding them together not only as a series of songs, but as a community of voices."-Chad Abushanad, Poetry Editor, Arcadia Press
Roberta Senechal de la Roche is an American historian, sociologist, and poet. Her poems have appeared in Literary Juice, Still: The Journal, the Big River Review, Front Porch Review, and the Colorado Review.
ISBN-13: 978-1625492951, 48 pages, $16