Going Fast, Poems by Roberta Senechal de la Roche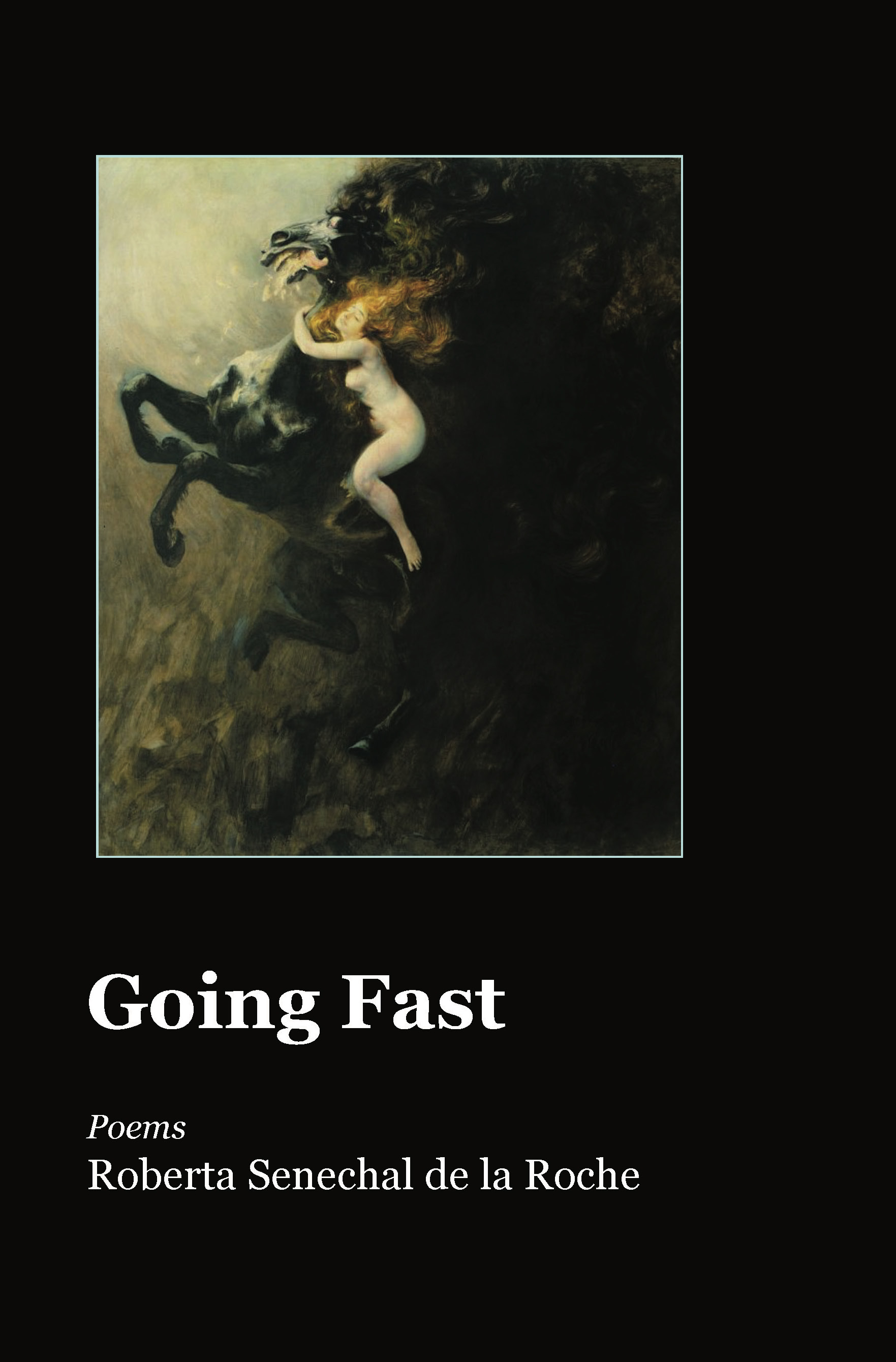 Roberta Senechal de la Roche's poems in Going Fast express a rage against transience, a sense of alienation from nature, and a search for the lost supernatural in a secular age. Darkly lyrical and tenderly elegiac, her poems reach across space and time in a yearning search for transcendence. Here voices speak to the dead, and the dead speak back. Gods, parents, lovers, refugees, and tribal people speak, then disappear. In their disenchanted world, lost voices lament the fall of empires, faithlessness, betrayal, and decay.
Sample Poems by Roberta Senechal de la Roche
"This volume ranges from ancient Babylon and Alexandria to the Deep South and back again, blazing forth with elemental, numinous, finely-wrought lyric poems. Roberta Senechal de la Roche writes with a pen of bone, words that 'float the world / into the coming tide.' These poems exist in the space just before the deer finishes its leap . . . Reading them is like dancing on the empyrean edge of a strange, unrelenting, barbed, and beautiful horizon." --Dante Di Stefano, author of Love Is a Stone Endlessly in Flight and Ill Angels.
ISBN: 978-1625493309, 102 pages