Subject to Change by Marilyn L. Taylor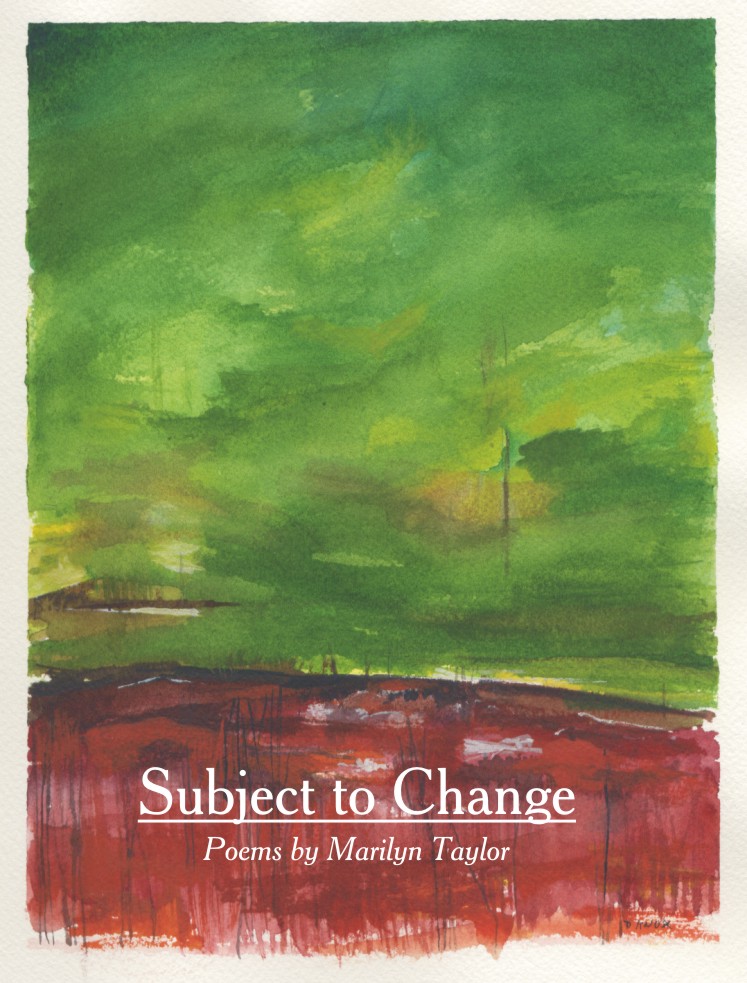 Subject to Change by Marilyn L. Taylor is a sprightly collection of formal poems about an unusually wide range of subjects. Taylor writes with a light but incisive touch, rendering her poems with a warmth that is unafraid to dig into the darker regions of experience.

Samples of Marilyn L. Taylor's Poetry

Marilyn L. Taylor, who teaches at the University of Wisconsin at Milwaukee, has been named Poet Laureate of the city of Milwaukee for 2004-2005. Her work has beenpublished in a number of journals and anthologies, including The American Scholar, Iris, The Formalist, and Poetry Magazine's 90th Anniversary Anthology. Winner of the 2003 Dogwood Prize, she also took first place in recent competitions sponsored by Passager, The Ledge, GSU Review, and won the Anamnesis Press Award for her chapbook, Exit Only. Other awards include a Wisconsin Arts Board fellowship and an "Intro" Award from AWP."
Praise for Marilyn L. Taylor
"Marilyn Taylor's poems are witty without brittleness and warmhearted without sentimentality. They are, in addition, poised, confident, and shapely. Subject to Change is a robust, pleasurable, accomplished collection, vivid, poignant and frequently funny."
—Rachel Hadas
"Ranging from hilarity to heartbreak, Marilyn Taylor finds wisdom in the wisecrack, profundity in the pratfall, eloquence in the everyday. She is an effortless formalist, as deft with the sonnet, the pantoum, and the rondeau, as she is with the idiom of (seemingly) casual speech."—Ronald Wallace
"From start to finish, Marilyn Taylor's Subject to Change takes on the big themes: aging and death, love and its betrayals, the secrets lurking beneath the surface of family life. Yet despite such weighty subject matter, this is a buoyant book. Horror is leavened with beauty (as in the lush 'The Blue Water Buffalo'), anger with wit (the devastatingly funny 'Notes from the Good-Girl Chronicles'), and sorrow throughout with wisdom. Taylor also shines at what is sometimes dismissed as 'light verse,' transforming stanzas on the Nissan Stanza into a surprising ars poetica. While never shying away from real darkness, Subject to Change holds out the hope that 'Maybe things are better than we imagine.'"—A. E. Stallings
ISBN 1932339035, 88 pages