The Scheme of Things, Poems by Hilde Weisert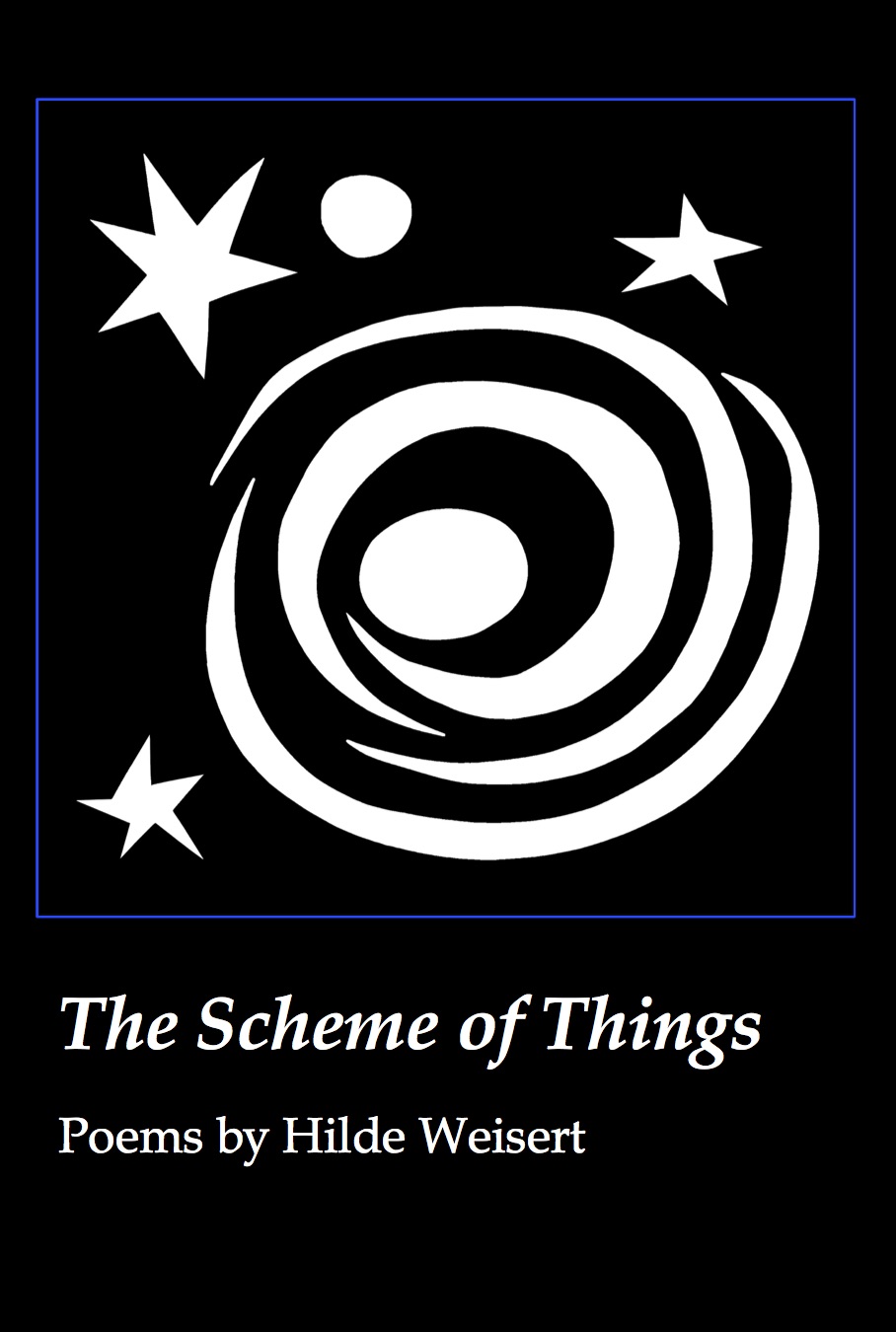 With craft, musicality and humor, Hilde Weisert's poems illuminate the complex interconnectedness of the scheme of things, letting us see in new ways friendship, family, place; illness and war; and even the nature of poetry itself.
"Hilde Weisert's quiet, versatile poetic voice, fully at ease in narrative and lyric, is distinguished by vivid accuracy of thought and speech, modest but absolute courage in choice of subject, a dry, sweet humor, and a generosity of spirit that brings me back to her book again and again." -Ursula Le Guin
"Worldly, capacious, melancholy, as if old friends were on a walk together, Hilde Weisert's poems recall and respond to events from Paris to Hungary to Brooklyn. A daughter greets a father in an airport; a woman watches an octopus open a jar; a pianist chooses to play Russian music in America's cold-war McCarthy era. This poet's intelligent, quizzical takes on human history (and folly) mix science with philosophy-and pulse to the beat of the American songbook, too. Don't miss 'The Editor,' a poem about writing itself, or 'The Payment,' with its intimate, yet angled view of daughters, or 'Away,' where the poet lures her free-verse heart into a taut sonnet. Hilde Weisert's sympathetic genius shines in The Scheme of Things." -Molly Peacock
"Hilde Weisert's The Scheme of Things is a compelling and haunting book that explores the many layers of family, friendship, feminism, art ,and the impact of the past on the present. Weisert's powerful voice is at times wise, wry, worldly, but always compassionate as she takes the reader on an odyssey that includes this country, Paris, and even Hungary, but also the past. Weisert is the consummate poet when it comes to language.I can't think of another poet whose language is so exquisite, original, and luminous." -Laura Boss
Hilde Weisert's poems have appeared in such publications as
The Cincinnati Review, Cortland Review, Prairie Schooner, Southern Poetry Review, The Sun, the NY Times, Ms, CALYX, Lips,
and the
Wilfred Owen Journal.
Honors and awards include a New Jersey State Arts Council Fellowship, a fellowship from the Virginia Center for the Creative Arts, the 2008 Lois Cranston Poetry Prize for "Finding Wilfred Owen Again, second prize in the 2014 Berkshire Festival of Women Writers for "The Pity of It," and honorable mentions in the 2013 Allen Ginsberg Poetry Awards, the 2015 Robert Frost Foundation Poetry Contest, and the 2015 New Millennium Writings Contest.
She worked for many years with the Geraldine Dodge Foundation as a Dodge Poet in the Schools, read at several Dodge Festivals, and edited Teaching for Delight: a Compilation of ways of doing poetry in schools published by the Dodge Poetry Project. She is a co-founder of the Society for Veterinary Medicine and Literature, which co-sponsored the first international conference on Veterinary Medicine and Literature in 2010 in Guelph, Ontario with Ontario Veterinary College.
Weisert is co-editor of the 2012 anthology Animal Companions, Animal Doctors, Animal People: Poems, essays, and stories on our essential connections published by Ontario Veterinary College, University of Guelph.
Hilde Weisert was raised in Chicago, Illinois, Washington, DC, and France, and now lives part-time in Chapel Hill, NC and Sandisfield, MA. Visit her at www.hildeweisert.com.
Cover art by Jim Haba
ISBN: 978-1625491510, 118 pages